Introducing Flow, your answer to better coffee
Flow's innovative coffee telemetry system keeps an eye on your coffee so you don't have to.
The leading coffee telemetry and business intelligence system
The Flow System
The Flow System consists of three core parts, the Dashboard, Real-time Barista Gauges, and Gateway. Read more about how these three parts add up to a clear picture of your coffee quality.
Is Consistency Important?
Making good consistent coffee is not without its challenges. There can be numerous obstacles to overcome but we believe that consistency is key to attracting loyal customers.
"We were one of the first cafes to use this and I still do to this day. I can't get my head around any café that wouldn't want to use this system!"
Chris White
Altura Coffee – New Zealand
"Seeing we cover such a large geographical area, Flow has revolutionised the way we support our sites. The Clarity of flow data means we can be far more involved in providing the support each site needs, based on flow insights."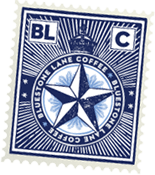 Brian Dessaix
VP West Coast Operations & VP Coffee Bluestone Lane. USA
"Flow has been instrumental in helping us maintain our coffee standards, especially when we are at our busiest. With constant information on every shot, our baristas are now able to diagnose, calibrate and refine their techniques with instant feedback."

Keith Loh
Guerilla Coffee
Who we're working with
Flow is a fast growing tech startup who over the last 5 years has established strong relationships with some of the world's top brands.
In 2021, the Flow coffee telemetry system won the Ancillary Electrical Equipment award at the Melbourne International Coffee Expo (MICE) for its ability to integrate with espresso machines, provide feedback on every shot poured and help baristas improve their performance.
Where to next?
Would you like to speak to our sales team?
Would you like to read our FAQ's?
Would you like to become a reseller?